Radar/Laser Diffuser Installation, Custom Audio, Wheels & Tires + More
Next Level is known for creativity and quality when it comes to car customization and has been established since 2005. Since then we have been featured in numerous car shows as well as magazines. We offer our customers products such as car audio systems, custom installed radar detector systems, laser diffusers, alarms, remote starters, wheels & tires, and more.
Please call us at 407-496-5265 or come visit our showroom, so we can consult your vehicles needs at 87 West Michigan Orlando FL 32806.
Next Level is an authorized dealer for the best brands in the industry and offer them at competitive prices. Every installation maintains an OEM look and craftsmanship by our trained and experienced technicians. We offer a lifetime warranty on all of our work for as long as you own the vehicle.
Certified technicians
White Glove Treatment
Superior Resources & Experience
No job is too big or too small. If you can imagine it, we can make it happen.
Call: 407-704-5676
Shop Location: 87 W. Michigan Ave. Orlando, Florida 32806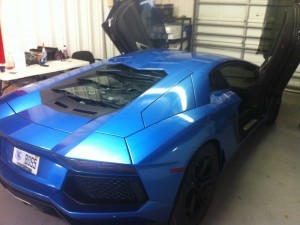 "Thank you for visiting our marine page here on our website. We really appreciate you looking at everything we offer and if you have any other custom ideas for your marine toys, do not hesitate to call us and talk about it. Remember, custom is what we do, the products we carry are the best, and we give Lifetime Warranty on our labor when products are purchased through us."
– Owner, Steven
Email [email protected]
---
Contact Us Today!
If you will like to do custom work to your car, truck, van, boat, ATV, side-by-side, motorcycle or UTV, then Next Level Inc. is your place!
See our Google Reviews and see why others have chosen us to work on their vehicles.
Follow us on Facebook and see reviews here too!
---
Stop in and enjoy playing with new speakers and stereo's on our demo wall full of head units and speakers. Crank it up, that's what its for!