Fast-lane drivers expect speed and to never get caught. This stunning Porsche GT3 has rear and front K40 laser difusers that . Unlike police "radar guns", you don't get a heads-up for police when they use laser guns. Your best defense is with K40 Laser Defusers™ K40 Electronics is so confident in their performance and protection that you'll get their "Ticket-Free Guarantee". Get a ticket during the first year of ownership and they pay for it.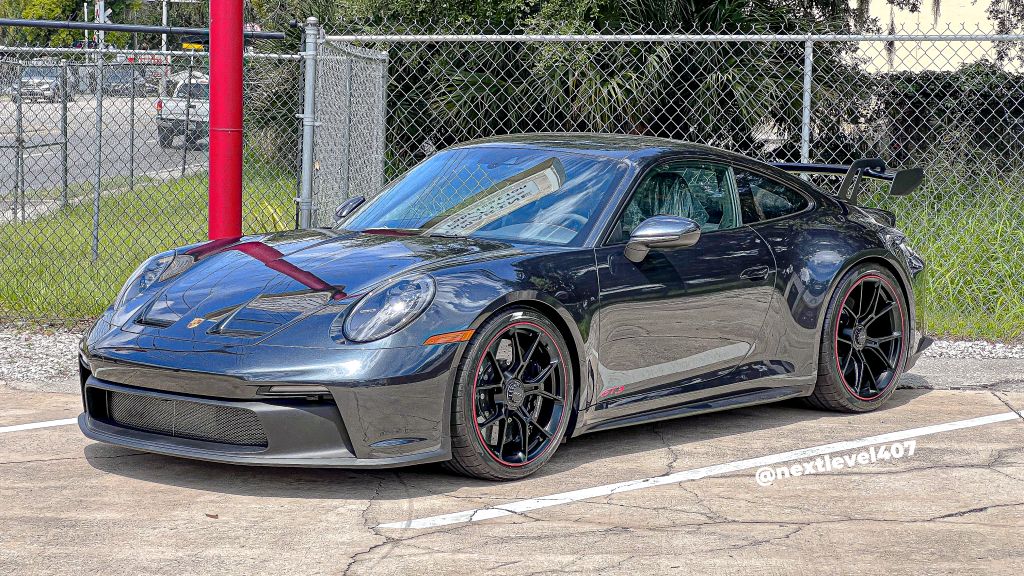 K40 Electronics introduced the first Laser Defuser in 1994 (which started the whole laser defense industry), so they know a thing or two about combatting police laser, including the latest variable pulse rate (VPR) guns used today. K40 builds confidence and reliability into all of our products so that you can drive without limits, knowing you're protected.
Next Level stands by manufacture warranties and gives our customers who purchase products from our shop, a "Lifetime Warranty on Labor" which is transferrable to the next owner of the vehicle.
---
Contact Us Today!
If you want custom work done to your car, truck, van, boat, ATV, side-by-side, motorcycle, or UTV, then Next Level Inc. is your place! See our Google Reviews and read why others have chosen us to work on their vehicles.
---
Call for appointments 407-704-5676 Stop in and enjoy playing with new speakers and stereo's on our demo wall full of head units and speakers. Crank it up, that's what its for! 87 W. Michigan St. Orlando Florida 32806 Check us out on Google